How to Make Money on YouTube: The Most Effective Strategies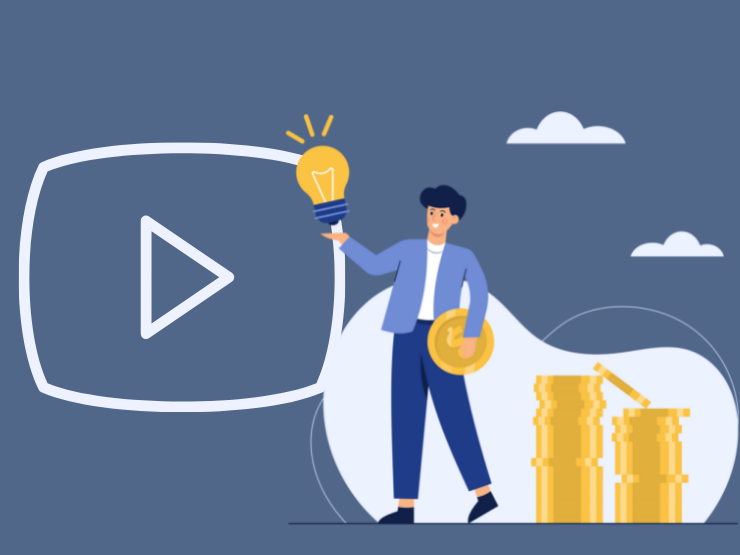 If you're a sharer, YouTube just might be the perfect place for you. It offers pretty much a little bit of everything. You can watch TV, learn how to do something new, or even just veg out with comedy and relaxation. It really doesn't matter what your preferences are, you can find it there. You can also create it there. The versatile space gives people a multitude of opportunities to gain money on YouTube. All it takes is a little bit of knowledge to get you going.
Getting started on this website won't be a walk in the park. It will probably be frustrating, and there might even be times you want to quit. BUT if you take the time to learn some helpful hints that might help you strategize along the way. If all goes well, you will get there!
When you need a resource to find out how to make money on YouTube, use this guide to prompt you.
Ultimately, for YouTube, your goal is to build up enough followers. Followers equal success in this playing field. From things like comments to even subscribers and membership, everything makes a difference. If you want to get fast and effective growth of your channel, you can buy YouTube likes, views, and subscribers, depending on your needs. Such a purchase will affect your visibility and traffic in the best way possible.
Will I Really Be Able to Make Money?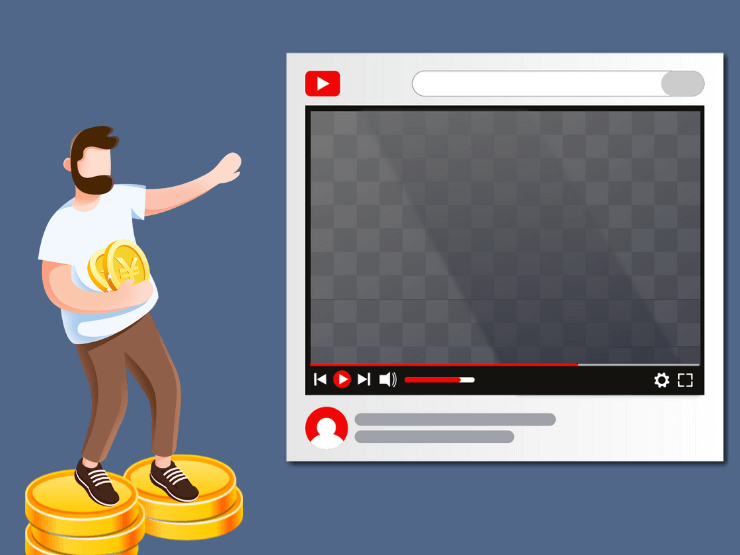 Anything is absolutely possible! Nowadays, to earn money on YouTube, you have to be willing to try. You have to be willing to fall down and get back up. Think of people like Mr. Beast or Jake Paul. Talk about making the big bucks! If you break it down, there are quite a few people striking it rich, and these are just from the top 10 of many!
What often turns people off from pursuing this dream is that it's not really easy. It takes some hard work and effort. There is no guarantee of success either. While the goal is all about posting videos, there is some behind-the-scenes strategy at play here. You can't just keep doing the same thing and expect monetization to occur. To generate some cash via YT, you've got to step up.
This is where strategies come in. It is important to learn how you can strategize and plan. The strategy covers getting started, using available resources, and building your own following.
Does the Audience Matter?
One of the great things about YouTube is it has valuable help available. They have guides, FAQs, and you can find a lot from Google Help as well. Using their help information might just be what you need to start earning.
When you check out the resources, you'll see that there is much to learn. Did you know that YouTube provides analytical information? These reports break down everything you should know about people who watch you. You will find out basic things about them (gender, age, when they are online). The reporting lets you make informed decisions and educated changes when needed.
Honestly, your audience is the entire concept to make money from YouTube. If you aren't willing to cater to the audience, you might as well throw in the towel. Catering to their needs is more likely to equal success.
Important Rules to Start Monetization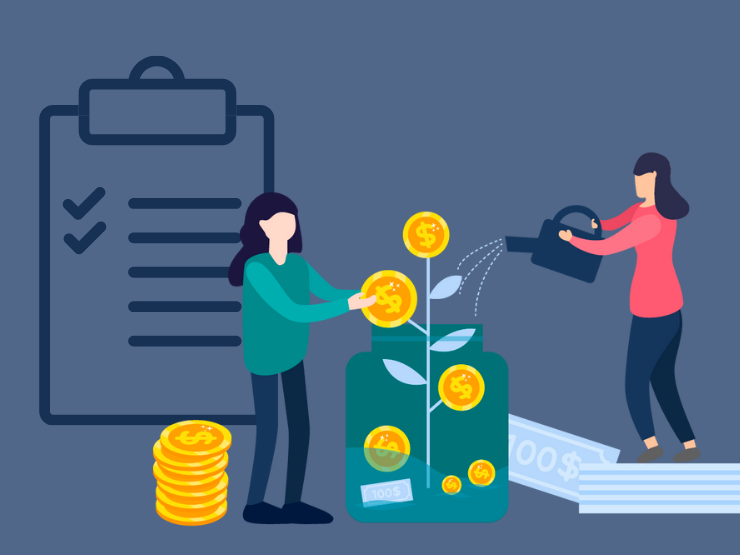 As you build up famous YouTube blogger status, you've got to follow certain rules. When a person just jumps in, it's always possible to get yourself in trouble. YouTube has a very specific monetization policy that includes regulations and guidelines that you should review to qualify and stay in compliance.
Don't try to get started without first trying to familiarize yourself with those guidelines.
Check Out the Partner Program on YouTube
Listen up! You've definitely got resources from YouTube. One of those is YPP, which is a partner program sponsored through YouTube. It's all about earning some money when you get there.
Once you are able to establish a base of viewers and you meet requirements, you can apply for the YouTube Partner Program.
There are certain standards in order to be eligible to join YPP, such as clicks, subs, etc. Focus your initial goal on hitting those standards. Check out the listed guidelines to create monetized content.
Set up YouTube account
Get at least 1,000 or more subscribed viewers
Boot a minimum of 4,000 views from the annual period
Reside in an approved country
Learn and follow monetization rules
Use AdSense and link it up
Good standing with no bad marks
Two-Step Verification (newly as of November 2021) for an account access
AdSense is a crucial piece of this process. It's also required to become an AdSense member. This is yet another tool to partner. Google collaborates with you to run ads through your channel. They are made for your type of people and in line with your brand.
Make Money on YouTube with these 10 Methods
It's easy to get started, but then you need to keep moving forward! We've put together some instructions, which is a compilation of different strategies that might just work and benefit you. The goal of each strategy is to ultimately get money from YouTube. You do that through followers. Most options are simple changes and tweaks. We have faith that with one or all of these, you can be working towards success really fast.
Optimize with the Intent of Increased Traffic
Everyone has a best friend of some sort, right? To illustrate our point, SEO should be your best friend. The thing is, SEO really works. Talk about the top way to get seen or heard when someone puts in a search. And the best part is that little things can make big transformations.
Optimization is the hidden key to boost that traffic flow you are looking for. You can experience organic growth. Take some time to do research on keywords and learn how to use them too. Navigating the optimization playing field will provide some added visibility.
Sponsored Content from Popular Brands
We briefly mentioned the YouTube Partner Program earlier. That's just one illustration of a partnership approach. Collaboration will often take people to a whole new level. Try things like reaching out to influencers and enticing them to you. Even beginners can use sponsored content. The trick is that you create a video or two to support the sponsorship. They get advertising, and you get money on YT. You can't really lose here. You get a product, you get sponsorship, and there will also hopefully be a new business.
Affiliate Partnerships Help
You will notice an ongoing trend here. How much have we chattered about collaboration and partnerships? Here's another one just like that. Finding a partner is important, but more importantly, is to partner up with YT. When you create that partnership, they have your back!
Actually, when you partake in an affiliate partnership, YouTube offers you support and resources. Your success benefits them, so you have additional help to get there. This includes extra service potential and access to the Copyright Match tool.
As an affiliate partner, you share specific links and possibly even codes with people who watch you. You also give them a call to action or a recommendation. When followers use your link, you get some kickback.
Merchandise for Grabs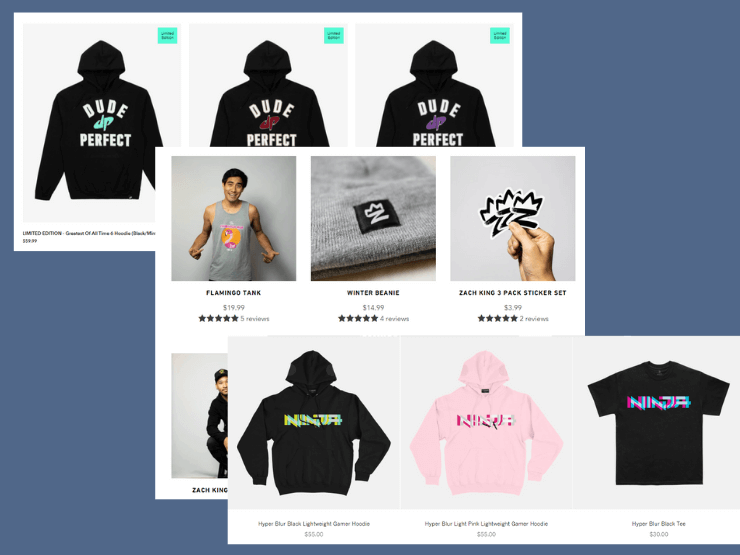 Everybody wants to sell something. In this case, you're going to sell branded merchandise. Followers and subscribers who like your stuff love branded items. Choosing to peddle merchandise is most successful if you have a following that is building. You are happy, customers are happy, and you win a little money from YouTube in the process.
Merchandise will help you to make money off YouTube. Talk about an opportunity to continue enhancing your revenue stream! Don't spend money making merchandise unless you are already making those dollars.
Don't pass up these fun ideas for merchandise.
Tumblr or cup
Coffee Mugs
Branded T-shirts
Bumper stickers
Keychains
Branded Totes
Pillows or blankets or both
Beanies
Hoodies
Face masks
Hats
Phone cases
Various home décor items
The list could really go on. You get the idea though, right? Now take that idea and use it for some fun merch!
Benefit with Crowdfunding or "Fan Funding"
This one is for the entrepreneur with a great idea. Crowdfunding is a way to get funded by the crowd. You've probably heard of places like Go Fund Me or Kickstarter. There are plenty more similar platforms too. You set up your idea or your need and then raise some cash.
People can donate or contribute through that resource. Most platforms charge some sort of fee against your proceeds, but the rest is yours. It's an honor system, so it's up to you to use the funds like you said you would when you raised them.
Maybe you are just trying to purchase new equipment to use on the YouTube channel to help get better videos. Maybe you simply have some really great ideas but no funds to get anything off the ground. That's where something like crowdfunding comes in. Another similar option is Fan Funding. It's YouTube's version of crowdfunding, sponsored directly through them. The initiative was launched in 2014. Thanks to Fan Funding, devotees can donate and support your venture through such ways as Patreon, Buy me a coffee, etc.
Promote Your Products
Earlier in the guide, we gabbed about merchandise. This one is different. Rather than branded products, it's selling other items. With YouTube, you have the chance to present your sales pitch.
The really cool thing is you can sell anything. Products, services, your siblings – ok, so maybe not really that last one. But you get the picture.
Do any of these appeal to your channel?
Services (consulting, tips, etc.)
Custom clothing like shirts
Beauty supplies
Trending fashion pieces
Digital courses of any kind
eBooks of any kind
Crafty creations
Homemade or unique items
Pick a specialty, or even several specialties, and get some product out there. You should try to keep it slightly significant to your content. If it's not, instead of getting paid by YouTube, you could lose people because you're encouraging goods that are absolutely irrelevant.
Show your fans the products, wear them, talk about them. Use the audiovisual to share your voice. Oh, and don't forget to put links and keywords that mention these in your description too!
SuperChat is Like a Tip
Another advantage of the YouTube Partner Program is features like Super Chat. There's another one along the same lines called the Super Sticker. This debuted in 2017 and has been a hit. It's basically a way for your devotees to tip you while also boosting themselves for a handful of digital cash.
So here's the deets. Said viewer wants to provide commentary or a sticker. They strive to ensure everyone sees it. So they "boost" it with some money. Any dollar amount from $1 to $500 will do.
Since you've got that YPP perk, your subscribers can only take part, and you can only benefit from it as part of that program. However, it's pretty nifty, so it just makes working your way into the YPP world that much more desirable.
Super Chat is the perfect way to make a statement, and ultimately, the viewers get the choice. There are limits on how much they can spend every day and even weekly. The viewer has a few rules to follow, like the requirement to age 18 or over. The entirety of options is completely at the chatter's will, within limits. Individuals choose their dollar amount. The only thing they have to consider is whether someone else will basically outbid them for the same action. When a subscriber uses Super Chat, you get 30% of the payment. So it's undoubtedly one more good way to start earning money.
Promote Channel Membership to Fans
The idea of a channel affiliation is basically a special club for the fans. Like any special membership, you only receive the fun stuff when you pay for it. The viewers become members of a channel and enjoy the perks.
This creates a high-level field within any channel. The perks are fun, and a simple membership is pretty affordable. They can brag about the things they can do that others can't. It's the benefit of becoming a member. This is all about encouraging fans to participate. Discuss and advertise the affordability as well as the awesome perks. When someone gets a membership directly, you can get paid from YT. It's pretty much that simple.
Encourage More Fans to Buy YT Premium Subscriptions
One step up from a basic membership to networks is a full subscription on YouTube. Subscriptions have a ton of great benefits. It just costs the subscriber a fee to participate. Probably the benefit that attracts people most is NO ADS! But we've got more. A viewer can just download an audiovisual and watch it later, even offline.
And a top perk of this special club is that you can start something and then leave it playing in the background while you go about your business. It doesn't stop or shut down when you leave the screen.
This is really a nice perk. You should encourage people to invest in YouTube premium. When you refer to them, you get some profit from the fees that they pay to join. So if you sell them on the idea, it's a benefit to you and them. Help them see how great it is and reel people in.
Media Collaboration
You just never know if something off the wall might end up viral on YouTube. While that's what everyone wants, it can be the unexpected that finally makes your big break. This film is an open door, and you should totally soak it up!
Make the most of the chance to share even more and make some mula. When it goes viral, everyone desires a piece of the action. That includes media and different news sources, and so on. You're in control of the license, so choose who you sell it to for use.
You get some earnings, and you also get seen by even more people.
Use YouTube Videos Wisely
We think we've covered a lot of great help here. These tips to get paid on YouTube are just one part of the puzzle. Use your efforts and combine those strategies with some of these simple tips to help make money.
Beat the algorithm by creating long videos. Shoot for a minimum of 10 minutes.
Find partners to work with. Grow your fan base and bring in extra traffic.
Everything should be top quality and useful. It's just more attractive.
Learn to maximize the description. Keywords and catching phrases help.
Find a posting routine, and then be consistent for your spectators.
Will You Get Rich on YT?
You certainly could get rich, but there is no guarantee. In fact, those dollar signs are almost impossible to predict. Last year's top earner is this year's middle earner. Trends change, and direction changes in the process.
You can look up public details on high earners. Did you know in 2021, the highest earner Mr Beast made $54 million? You shouldn't measure your success by matching that.
Set your own goals and then measure your success that way. Use the tips we've shared to start making money.
Who Earns the Highest Revenue on YouTube?
If you check out some numbers from 2020 and 2021, the statistics speak for themselves. Try to find anyone on the top 10 list that made less than $10 million. It's not going to happen. The basic results are often shared by Forbes and other reliable sources.The results are definitely in. The uppermost earners make more money than some of us will ever see in our lifetimes. Perhaps, we can follow their examples to find our own paths and earn from YT as well.
Ryan Kaji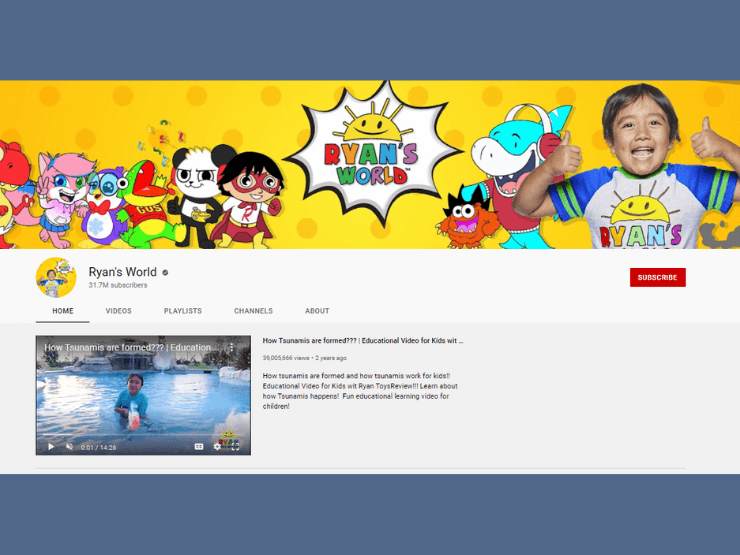 This guy found his way to the top 5 YouTubers of 2020 but dropped to #8 for income in 2021. He still made a substantial amount of money at $27 million. He is just a kid. At 4, he would just play with toys and talk about them. Now, he is 10, and he continues to work to stay relevant without changing who he is.
This young man has built up more than 30 million subscribers.
Mr. Beast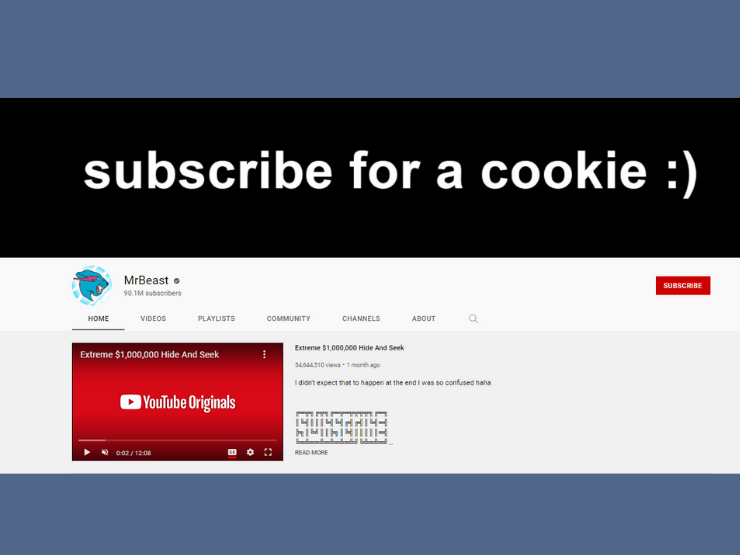 Mr. Beast likes to compete. He comes up with fun, unique challenges for kids and families to be part of. This guy doubled his earnings, making it to the #1 spot in 2021. He earned $54 million from YouTube. He practically doubled in this past year.
Mr. Beast has a lot of different things happening, but his fame comes from stunts that make people gasp.
Dude Perfect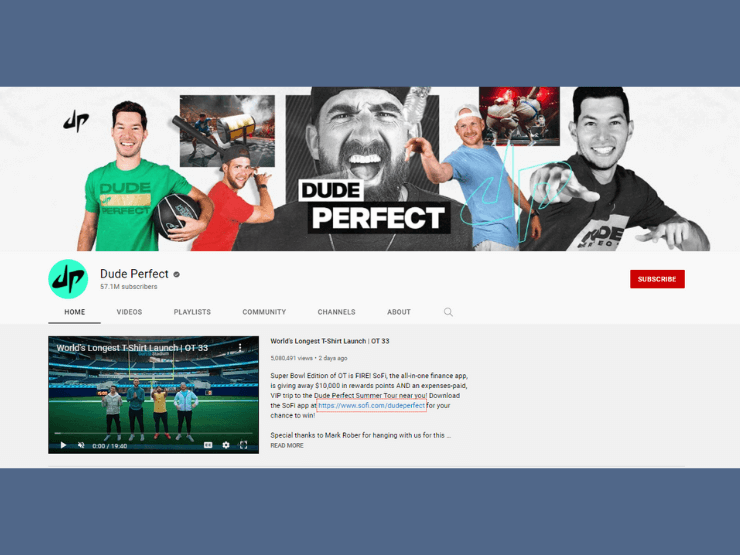 If you haven't seen Dude Perfect, you are missing out. It's a compilation of five guys who are athletic. They try their hand at some funny and unique physical challenges or stunts. These dudes got it perfect. Pun fully intended.
Dude Perfect hit close to $20 million in 2021. Their subscribers are more than 57 million, with views above 13 billion.
Rhett and Link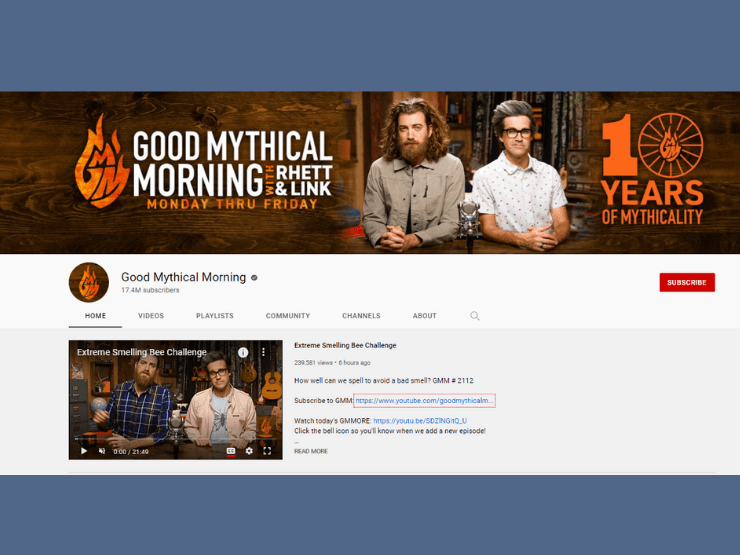 This duo is another really fine example that makes money on YouTube videos. As of 2021, they were ranked as #4 in terms of top earners, making more than $30 million. These nerdy guys started out as a fun talk show but have consistently built on other things and even created spin-offs to enjoy. They even had a livestream that cost $50 per ticket to watch.
This duo has about 17 million subscribers.
Markiplier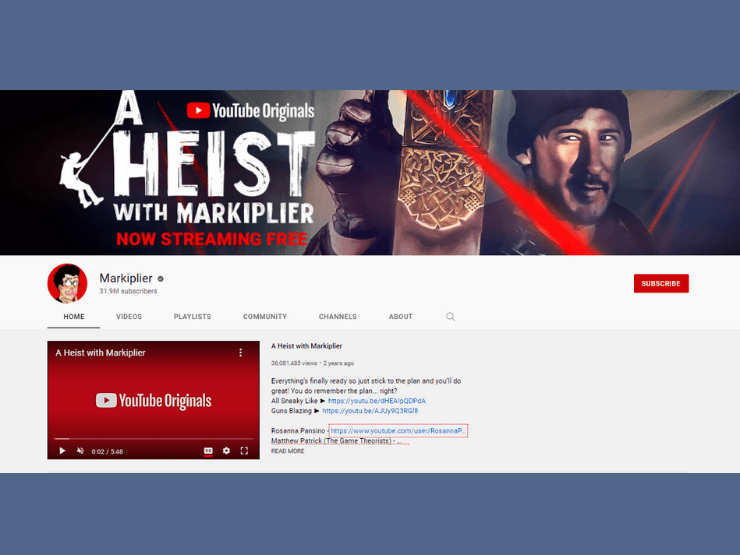 Markiplier is another YouTube star that practically doubled his earnings in 2021 and made $38 million. The uptick was thanks to a very successful collaboration with a fellow YouTube star and sold some great merchandise as well. On YouTube, he has 31 million followers, but he is also branching out to other films and options.
Wrapping Up
This makes it pretty clear that success can be found in many versatile ways. Take Mr. Beast compared to others. He nearly doubled his earnings in 2021 as opposed to the results of 2020. These people learn what works and then build on that to really find success. The main thing is that they didn't get it all quickly.
What you must understand is that you too won't get there overnight. Making money on YouTube takes dedication and hard work. If you want to be successful, put forth the effort to get there. Take a focus on consistency and quality and then work to build up from there. Different things work for different people.
We're not promising an easy go of it. But with some hard work, there is a chance to make it big on YouTube. You can do it just like others that have made it there.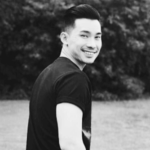 Damien Hong
DIGITAL MARKETING SPECIALIST
You can fully rely on his expert opinion in the field of digital marketing. His goal is to explain in simple terms that YouTube is the future of any business. By analyzing the target audience and trends, he can easily form a promotion strategy for any channel. His passion is to develop interesting and unusual approaches to promotion thanks to the combination of knowledge & experience.