How Does the YouTube Algorithm Work: The Definitive Guide to Latest Trends of 2023
Many people don't consider YouTube as a social media platform because it's unlike Facebook and Instagram. But in essence, YT is a social platform for watching and sharing videos, following YouTubers, and connecting with other users.
With more than 2B users, YouTube is the most popular and influential video hosting platform. Like any other platforms and search engines, it has its own algorithm. Knowing how the platform algorithms work can be the critical difference between failure and success.
For this definitive guide on YT algorithm, we'll explain how it works, highlight the current trends, and how you can capitalize on receiving more engagement.
In addition, YT creators should know about the many ranking signals that the website uses. Ranking signals determine the factors that ensure your content appears before your target users as they search and browse the platform. These signals are critical for how to use the YouTube algorithm to your advantage.
Fortunately, many available services allow you to buy cheap YouTube views, likes, subscriptions, etc., and they're coming from real users.
The Purpose of YouTube's Algorithm
What is YouTube algorithm? Similar to popular search engines like Google, the primary goal of it's algorithm is to serve users with relevant, personalized video results and encourage them to consume more content.
YouTube has several sections where the algorithm works its magic. Therefore, YT presents viewers with the content they prefer or will likely like for each section of the streaming platform.
But how will the site know which content their audiences love? This is where the algorithm comes in handy.
Like modern search engine optimization, YouTube no longer allows keyword stuffing. It's the practice of loading web pages or videos with keywords to manipulate the search engine. Instead, YouTube wants videos catered explicitly and relevant to the audience. For the most part, creating videos catered to your target audience is good enough to assist you in successful ranking.
How Has YouTube's Algorithm Changed?
Perhaps the most common misconception about how YouTube's algorithm works is that everything is ranked with only one algorithm. In reality, the streaming giant has several systems for each site section.
And no, the platform's algorithm hasn't changed. However, how the system ranks content for viewers has varied on a yearly basis. Here's a brief history:
2005-2011: During early YouTube, the dominant ranking factors by then were clicks and views. As a result, the system would recommend videos with the most views and clicks. However, this also led to deceptive titles and thumbnails, aka clickbait, leading to an awful user experience.
2012-2013: YT modified its algorithm to prioritize watch time. Their reasoning was that if people watch videos longer, meaning they find them valuable and interesting. Therefore, content creators either made shorter clips, so viewers would watch them all the way or longer videos to increase watch time.
2015 to Present: Nowadays, viewer satisfaction is the top metric for ranking on YouTube. This means that the website values personalized user experience more than ever, along with direct response signals like Likes, Shares, and Subscriptions.
These trends highlight the importance of pleasing the algorithm, especially when an average user spends 70% of their time watching recommendations by the algorithm.
How Does The YouTube Algorithm Actually Work?
The YouTube algorithm is a difficult and multifaceted system. However, based on the present-day trends and numbers, we know the specific modules where the platform's algorithm works:
Search
Home
Suggested or Recommended
Trending
Notifications
Subscriptions
Search
Viewers are presented with search results after a query.
Engagement metrics and keyword relevance are two criteria that influence one's search rankings. Ranking videos in the results, YouTube evaluates titles, descriptions, metadata, and the content themselves, and how well they satisfy the user's inquiry.
Another consideration is the number of videos that have been viewed and other clips related to your content's topic.
Moreover, YT will also evaluate which videos have the best performance metrics. The search results may also display ads that are related to the search term.
How To Optimize for the YouTube Search Results?
Many social signals affect the search results, and many remain unknown. However, there are two prevalent criteria that are proven to influence the results:
The metadata information such as the title, keywords, and description. Best practices suggest using detailed descriptions that include keywords. However, make sure you avoid keyword stuffing with unrelated keywords and content.
Home Page
The Home Page greets you whenever you point your browser to YouTube.com. The home page presents users with videos from their subscribed channels, followed by suggested content based on recently watched clips, related content, content types, and how successful the videos are.
How To Rank On YouTube Home Page?
A home page appearance is generally user-dependent – from their viewing history to preferred content types of channels they follow. In reality, you can't directly influence what appears on a user's home page unless they're already subscribed. In that case, your content may appear on a subscriber's home page whenever you upload new content, but there are no guarantees.
Even though it is easier said than done, it is generally advised just to create compelling content that is interesting enough to view so that the channel appears on one's home page.
Suggested or Recommended Videos
The YouTube ranking algorithm is so sophisticated that YT users will never get the same Suggested or Recommended sidebar. The Suggested section is one of the many ways YouTube will have you keep watching and spending time on the site.
As viewers have various interests (and the algorithm basically understands that), it gives them an abundance of different videos to choose from.
How To Rank In The Recommended Section?
For ranking in the Recommended section, incorporate a powerful call-to-action and point viewers to your other videos that they may find interesting. This keeps people engaged and motivates them to consume more of your content.
Overall, the more people watch and like your content, the higher your chances of being recommended to non-subscribers who may be interested in the flavor of content you produce.
Trending
This page is where to find new, popular, and viral videos based on geographic location. To see this page, click Explorer from the Home Page, and click Trending. Also, this section is grouped into four categories: New, Music, Gaming, and Movies.
When listing entries for the Trending section, the website balances novelty and popularity. Thus, you'll likely see clips with high view counts and fast growth rates – think of music videos by famous artists, trailers, and viral clips.
How To Rank In The Trending Streams?
One of the best ways to trend is to create viral-worthy content. The qualities of viral content include broad appeal, widely relatable, and highly shareable. Creating viral-worthy content will enable you to reach audiences outside your subscriber base.
Subscriptions
The Subscriptions page lets users see content from creators and channels they subscribed to, aka people they choose to follow.
As a YouTuber, more subs means that you'll have a higher number of loyal viewers. Moreover, a subscription also dramatically increases your chances of appearing in other sections of YT, such as the home page, suggested clips, etc.
How To Rank On The Subscriptions Page?
In order to understand how to rank the video in the Subscriptions section, YT considers view velocity, which is basically a measure of how fast people watch your content after it has been uploaded. Velocity is directly proportional to channel's ranking. And of course, the number of subs is also an important factor for this metric.
The optimal method to gain more subscribers is to produce high-quality and valuable content and respectfully encourage people to become subscribers. Be genuine and explain how a quick sub helps, or you can be fun and quirky and tell viewers to "smash that Like and Subscribe button.."
Notifications
As a promotional tool, YouTube will let subscribers and frequent viewers know that you have a fresh upload via Notifications. It's yet another way the site delivers tailored content to its users.
Users can get the channel's notification by clicking the icon next to the Subscribe button. Viewers also can control the number of notifications they get by clicking either All, Personalized, or None.
How To Rank On The YouTube Notifications?
Similar to gaining more subs, the only way to increase the number of notifications to one's channel is to request your viewers to opt in. However, viewers can only opt-in if they're already subscribers – a demanding prerequisite, especially for smaller channels.
Again, it all circles back to creating compelling content. There is no better way to compel users to subscribe and opt-in for notifications than a constant stream of high-quality content.
Does User Satisfaction Influence the YouTube Algorithms?
Absolutely! The streaming giant uses viewer satisfaction as a top-ranking factor in its quest to provide the best, personalized user experience. According to the Search Engine Journal, the website uses ranking signals and surveys to gauge user satisfaction.
Occasionally, YouTube will pop a viewer survey at the end of the videos and ask how they feel about the content they just watched. Then the machine-learning algorithm learns from the responses, and the data collected is used to train the prediction systems.
Moreover, the website also uses engagement metrics to gauge user satisfaction, including likes, dislikes, and the use of the "Not Interested" button.
More Factors that Influence the YouTube Algorithm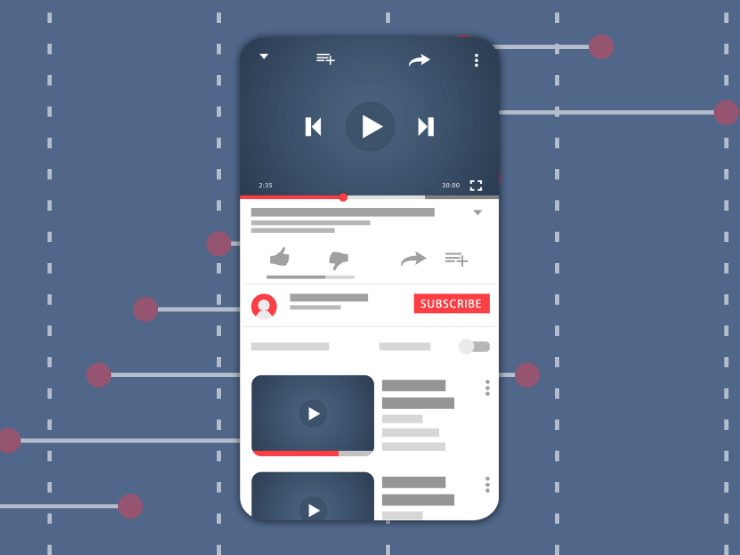 Through numerous experts and online discussions of the algorithm over the years, people have found really a lot of things that make the algorithm work. Knowing them all is vital for understanding YouTube algorithm. Here are the other factors that affect the algorithm:
Clicks: It's the case of impressions (being listed in the results) vs. views. Do you receive clicks?
Watch time: Check how long people watch your videos. Do they watch it in full or close the page in a few seconds?
Engagement: How many likes, dislikes, comments, and shares do you get?
Upload frequency: How often is your publishing schedule? Are you being consistent?
Novelty: How new is the clip? Fresh uploads are more likely to be promoted.
Session time: Do they spend more time on YouTube after watching your content?
Best 10 Tips on How to Optimize Your Video for YouTube Algorithms
Keeping up with YouTube algorithm trends and basic rules is a must for success. Now that we have got the YT algorithm explained, it's time to give out some tips:
1. Work on Your Keywords
Keywords research is essential for online advertising campaigns – that applies to YouTube as well. The right keywords help the streaming site determine which videos align with a searcher's intent or interest. Using the appropriate keywords is about as basic as you can get but can't afford to overlook.
A free keyword research method is to use the site's search bar. As you type into the search bar, you'll see a list of common terms that other people search for. These are the related keywords to your primary term, which you may use as ideas for future content.
2. Think of a Good Title
Writing intriguing, catchy titles that are highly clickable is a way to success. However, be careful not to go into clickbait territory (You Won't Believe titles, false promises, sensationalism, etc.).
Here are the most crucial qualities of a great title:
Sense of urgency – Titles that encourage viewers to act quickly (i.e., watch the video).
Useful – What will the viewers get after watching the video?
Unique – With millions of creators on the platform, coming up with a unique title can be daunting. However, the title tags allow you to integrate your personalized approach and branding into your content. Highlight what makes your content special in the title.
Hyper-specific – Help viewers find exactly what they're looking for by being very specific. As an example, if you're producing a "how-to-fix" video, it would help to include specific details like the product name, model, and the specific problem (e.g., How To Fix Error Code 268 Roblox).
3. Create Engaging Descriptions
Descriptions inform viewers what they can expect from watching the video.
When writing the description, don't hesitate to detail the contents of the video and don't use clickbait or false information. Write like human writing for humans and not for the algorithm. Furthermore, the description box is also a great place to include your keywords and key phrases.
Lastly, you may include a call-to-action within the description, encouraging viewers to like, comment, and subscribe.
4. Optimize Your Video Thumbnail
Thumbnails are small preview images for the videos. Since it's the very first visual touchpoint for potential viewers, their purpose is to draw your audience's attention and interest to your content and engage them in watching it. It's like book covers but only for videos. Check awesome thumbs of Ahrefs channel.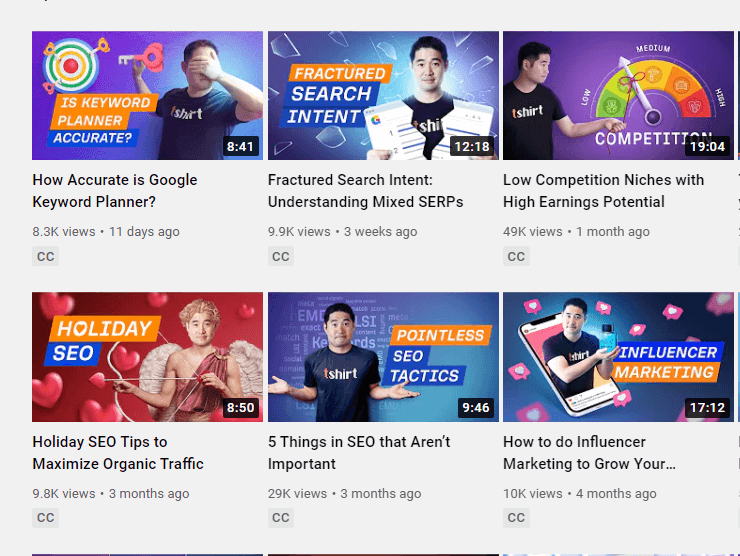 Luckily, the site allows creators to change and customize their thumbnails.
There are many ways to make compelling thumbnails, including texts and custom graphics. The best method is to make thumbnails with video stills and custom graphics. This gives viewers a preview of the video while still making it look high-quality and professional. YouTube algorithms will make your videos more visible with a well-crafted and creative thumbnail.
5. Transcribe Your Videos
The video transcription is basically the caption or subtitle, a text transcript of every word spoken on the video. With proper transcriptions, viewers will have a much better grasp of your content and an even richer learning experience.
For transcribing, it's best to use a third-party tool. YouTube's auto-transcribe feature is spotty at best, and inaccurate captions will only frustrate viewers.
6. Include Calls to Action
In online marketing, it's incredible what you can do by simply encouraging people to do things. A call to action or CTA is a directive to drive users to take action as they watch your content.
For example, you can place a CTA that points to another video at the end, preferably something similar to the clip they just watched. Other examples of CTAs are:
Subscribe to the channel
Opt-in to notifications
Like and comment
Follow on social media
Go to a website
7. Use Timestamps
Don't you hate it when you're watching a tutorial on how to fix a thermostat, but instead, you're greeted with a long, overdrawn intro? Most people would just quit looking for another video.
Timestamps guide viewers to specific moments within the video. It dramatically improves viewers' experience and retention, especially for longer videos. Most users consume video content in short bursts, so timestamps are always appreciated.
8. Keep Your Content Consistent
Consistency is another surefire way to get into the YouTube algorithm – it's the key to growing a channel. The site rewards channels with consistent consent and uploads schedules by ranking them higher in the Search and Recommended sections.
When you're consistent, you build and create awareness about your brand or online persona. Plus, you're putting out more opportunities for people to discover and enjoy your content.
However, remember that consistency doesn't just refer to regular uploads but the quality of the content itself. You can't upload a high-quality tutorial one time and then release a poorly made video next.
9. Keep a Schedule
Somewhat related to consistency, the importance of keeping a tight schedule can't be overstated. Having an upload schedule means that viewers and subscribers know when to expect your releases. Furthermore, it's one way to keep yourself accountable.
Keeping a regular upload schedule is a massive task. Therefore, the usual strategies of popular channels are to plan and produce content in batches. Planning saves you a ton of time, energy, and money.
10. Do Not Ignore YouTube Analytics
If you're serious about your channel's growth, pay really a lot of attention to the analytics. The analytics is a treasure trove of information and insights about the performance of your channel and videos. The reports are divided into four main categories: Reach, Audience, Engagement, and Revenue.
Furthermore, analytics provide critical metrics such as impressions, traffic sources, average view duration, unique/returning users, subscriber count, watch time from subscribers, estimated revenue, audience demographics, and more.
Take Advantage of the Algorithm
A lot goes into growing a successful channel, with a key aspect being the YT algorithm. Well, no one said it's going to be easy. However, if you don't mind the challenge, you can make the YouTube algorithm work for your benefit.
Hopefully, this guide has helped you better grasp the definition of the YouTube algorithm and its inner workings.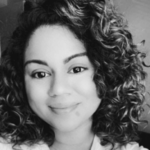 Sarah Andres
CONTENT WRITER & STRATEGIST
His passion is to write about every possible social media strategy, specifically for YouTube social platform. Working with the target audience, she evaluates what would be interesting to write about and what our readers need. Only thanks to her you can get news and useful tips for promotion on YouTube.