100%
Money Back
Guarantee
Buy Cheap YouTube Comments

🌍 Video Must be Open for all Countries
💯 100% Safe & Secure
💰 Money-Back Guarantee
📊 Real Users Reviews
10

YouTube Comments
Delivery Time 1-2 Days
High Quality
Instant Start
Friendly Support 24/7
$5.49
25

YouTube Comments
Delivery Time 1-2 Days
High Quality
Instant Start
Friendly Support 24/7
$10.99
50

YouTube Comments
Delivery Time 1-2 Days
High Quality
Instant Start
Friendly Support 24/7
$20.89
100

YouTube Comments
Delivery Time 1-2 Days
High Quality
Instant Start
Friendly Support 24/7
$39.59
How to Launch
Your YouTube Rating
1
Select the package you would like to buy
You need to select the suitable number of comments you want for your video/account.
2
Fill in the link of channel/video
In order to get cheap comments on Youtube select a channel or video page, choose the most suitable payment method and proceed to checkout.
3
Get your ordered package
You will be emeiled with the order confirmation. YouTube comments will be provided manually within 24 hours.
Place an Order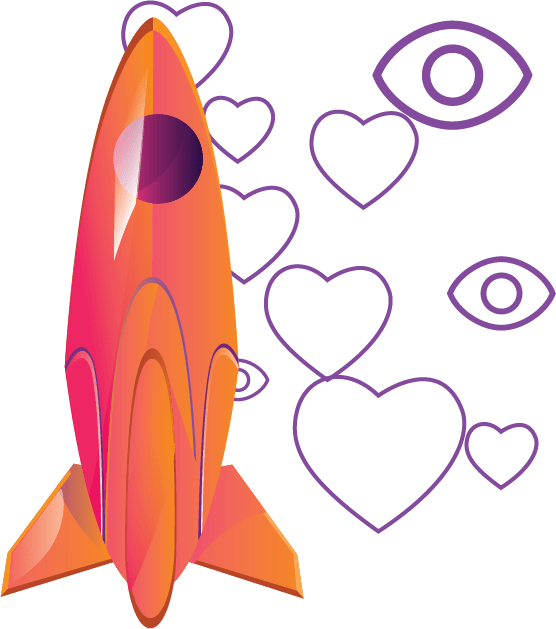 💬 Why Are YouTube Comments So Important?
While the YouTube comments section has a bit of an infamous reputation, the truth is that a thriving comment section is favored in the algorithm. Videos with many likes and YouTube comments are likelier in search results and YouTube channel recommendations.
If you're a YouTuber, having comments on your YouTube videos can benefit you. Many people will invite YouTube comments by having a call-to-action (CTA) on the video or making their video about a topic that people are bound to discuss in the YouTube comments section. However, receiving YouTube comments can be challenging if your YouTube video doesn't have many viewers.
Many people who watch your videos won't leave a comment, even if they liked it. You can add CTAs all you want, but if you don't get many views, the odds of you having a high number of comments can be low.
That's why you may want to buy real YouTube comments on your videos. Videosgrow has a service that lets you buy YouTube comments for a video of your choice. Let's look at why purchasing YouTube comments from them may be wise.
👍 Why Buy YouTube Comments from Videsgrow?
Many sites let you buy YouTube comments. These social media marketing sites have many unique features and packages, helping you grow your profile. There are so many that you may be curious about why you should choose our YouTube comment service. Here's why we are the best place for purchasing comments.
🖊️ Custom YouTube Comments That Are Manually Written
Some websites that let you buy YouTube comments will give you prewritten comments and often repeat themselves. This can look bad on your video, as a mindful user may catch that these YouTube comments are not genuine. Real users write our custom comments and feel like natural comments on any other video.
💻 All the Comments Come from Unique Devices
Another problem with buying comments is that some sites use the same device for every comment. All YouTube comments you purchase will come from a unique device, meaning they will look good in the algorithm. When comments come from the same person, YouTube may flag the account, erasing the comments. Since we use real people, you don't need to worry about this.
🎞️ You Can Choose the Video Genre
When you buy YouTube comments from us, you can choose what genre of video. This way, your own comments match the video's contents. One reason people buy YouTube comments from us is that these comments can create discussions, which can improve your position in the YouTube algorithm even further.
😀 We Can Use Emojis
Some people who buy custom YouTube comments from others may be disappointed to learn that they cannot use emojis. However, when you buy comments from us, know that our emojis work. Emojis can add more personality and discussion than random YouTube comments without them.
🏆 Buying YouTube Comments Brings Authority to Your YouTube Account
One reason someone would subscribe to a person's YouTube channel is that the YouTuber gives off high authority. This can come in the form of presenting content in a charismatic way or having social proof through people who leave comments on the video. If a YouTuber does not appear to be a good authority source, many people will avoid watching them. It doesn't matter how much high-quality content you produce; you need strong social proof on all social media platforms, especially YouTube.
When people see that your YouTube videos have many comments, it can give newcomers a sense that you're a YouTuber who gets the discussion going. They may believe your video has something insightful or controversial, leading to a wide debate in the YouTube comments section.
As a YouTuber, one of the best ways to grow is to be authoritative in your content and audience. Buying YouTube comments can help your channel thrive in this regard.
🌱 Buy YouTube Comments to Kickstart Your Organic Growth
As a YouTuber, you want your target audience to find your YouTube channel organically. The idea of someone going to your channel, liking what they see, and then hitting the subscribe button can be a satisfying feeling. You may wonder if you buy comments for your YouTube channel, will that equal organic growth?
In many cases, yes. When there are many comments on a YouTube video, YouTube starts recommending the video to people who enjoy videos similar to yours. The algorithm is robust and often gives people what they want.
If someone sees your recommended video on their account, they will likely check it out. If your video resonates with them, they will leave a like and a comment.
Part of social media marketing is promoting your channel to interested parties, then seeing if they like it. As it turns out, purchasing comments can be an avenue you may take if you want more people to follow your YouTube accounts organically.
🔒 Is Buying YouTube Comments Safe?
You may wonder if it's safe to buy YouTube comments in several regards. You may worry that you won't receive the package you purchased and wonder if buying comments will lead to YouTube acting against your account.
Luckily, neither is the case when you purchase custom comments from us. We offer several guarantees to give you peace of mind when buying comments from us. In addition, we use safe payment methods, so your payment info is secure when purchasing comments from us.
In addition, we use real accounts to give you YouTube engagement and ensure that your channel is not flagged for spam. YouTube sees these random positive comments as genuine because they come from real people. This means that buying comments is safe when you work with us.
If you have any more concerns about safety, such as our money-back guarantee policy or how we keep your personal info safe, contact us. We would be glad to answer any questions about our bought comments services.
👌 When You Buy YouTube Comments from Us, What Makes Us Different?
Many people sell random YouTube comments or custom comments for your videos. You may wonder why you should trust us with your YouTube account more than our competitors. Here are some reasons we believe we're a cut above the rest.
🙋 Custom Comments from Real Accounts
We mentioned this before, but it's worth repeating! When you receive a YouTube comment, it comes from a real person who has a unique device. This means your comments are natural, don't look fake or spammy, and increase your chances in the YouTube algorithm. Other websites will not sell you high-quality YouTube comments, but instead, comments that can get you flagged because of how spammy they are.
💰 Competitive Prices
Bought YouTube comments do not need to be expensive. It is possible to purchase high-quality comments without spending too much money. Our custom comments service does not charge too much, with many discounts and deals throughout the year.
Promoting your channel can cost too much money, so we offer a way to boost your presence without spending too much. You can visit our website to see our current prices, and we can meet your budget if you contact us. We look forward to your purchase.
📦 Custom Packages
We have many premade packages to send comments your way faster. However, we do understand that our packages may not fit your needs. We offer customizable packages to give your video the comments they need.
✅ Guarantees to Give You Peace of Mind
We know you want peace of mind when using our YouTube services, so we offer a refund and refill guarantee. We will provide a full refund if you do not receive your comments or are not as described.
In addition, we have a 30-day refill guarantee. If you notice any comments are deleted, we will replenish them if you contact us.
🔑 We Will Never Ask for Your Password
When you purchase from us, we only need your email, payment information, and the YouTube video link to the video you want to be boosted. We will never ask for information that can sabotage your account. If certain services ask for your password, they may be fake websites designed to steal your information. Please keep yourself safe; please don't give out your password.
👍 A Customer Service Team with Positive Feedback
Our professional services include a full customer support team. If you have any questions or concerns about our high-quality services, you can contact them, and they will answer any questions.
📈 Many Other Services to Give You the Best Organic Engagement
Besides increasing the number of comments on your video, we also have likes, subscribers, and many other ways for you to boost your YouTube profile. As a YouTuber, you need high numbers around the board to get more engagement on your profile. Our services can help you with that.
FAQ

👌 What Are the Best Services That Let You Buy Custom Comments?
Videosgrow is one of the best websites for purchasing comments. We offer custom comments, competitive prices, and a fair guarantee if you are unsatisfied with your order. Visit our website, look at our services, and see why we're ranked among the best.

💲 When I Purchase Your YouTube Comment Packages, Does That Include Views or Likes?
YouTube views and likes are not included in our comment package. However, we offer packages to give you likes and views. Besides comments, engagement is improved by likes and opinions, so we recommend all our services if you want to get the most from your channel.

💬 Can I Choose How Many Comments I Receive Daily?
No. Our comments come in specific amounts for your account's safety. Too many comments can violate YouTube rules, jeopardizing your account. You can contact us if you have any questions about how our services work.

⚡️ When I Buy Comments, Are They from Real People?
Every comment on your video will come from real accounts. We will never use bots or fake accounts, as this can hurt your engagement in the long run.

✅ When I Buy Comments, How Many Comments Should I Purchase?
The answer to this question can depend on your budget and your needs. If you have a small video, we don't recommend buying our most extensive package, and vice versa. You can contact our support team if you are unsure which is a good fit for your video.

💯 What Makes a Comment Look Legit?
Our customized comments match the content in the video, and each comment has a unique writing style. Comments with vague praise and the same style can come across as fake.

😎 Will People Know I Bought Comments?
Our comments look natural and come from real accounts. In addition, we will never sell your information to third parties. No one will know that you've purchased comments for your videos when you buy from us.

🙅‍♀️ Are These Comments Customizable?
We offer custom YouTube comments to make your own comments look more organic. Contact us to learn more about this service.

⏱ Can I Choose the Region the Comments Come From?
Our comments will come from worldwide accounts. As of this writing, we do not have a way to purchase comments from a specific region.

❓ If I Buy Comments, Will YouTube Ban Me?
We use real people and send comments organically. YouTube will not ban you from buying comments from us or using our other social media marketing services. If you have any questions, reach out to us.
Can't find suitable package?
Create your own custom plan!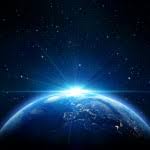 Martin
VideosGrow makes me believe that everything is possible and there is nothing hard to reach the desired goal. I was always dreaming about popularity and did my best to boost my YouTube channel. But things went bad, really bad so that I even couldn't pay rent for my small studio. I was a beginner singer and tried to promote myself via YouTube video, showing how I create music. Once my brother Sam told me about your service and I decided to give it a try. I bought one of the cheapest packages to see how it would work. In a few days, I noticed that my videos started receiving more and more views even though I ordered only cheap comments. Buying from your website was the beginning of my new life… Thank you, guys! You helped to make my dream come true!)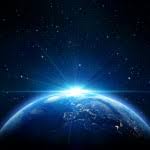 Tom
Fast delivery and pretty nice, relevant prices! I was trying several companies providing paid engagement, and VideosGrow is one of the best with quality assistance and support. I'm still working with it! +1 positive comment for you, guys!)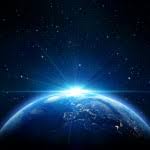 Monika
It's a cool and helpful website for everyone wishing to reach the top positions of YouTube rating. I bought my first package of real comments a year ago and continue to do this from time-to-time. I own a little bakery shop and need to make more people know about my business somehow…so, Youtube is quite a nice place for it.) I knew about VideosGrow from my daughter and found it a cool idea to get some help. It was right decision because now I send my cookies and sweets to almost all parts of my country and I don't mind to stop! The world is waiting :)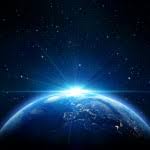 Bill
I was worried these comments would appear fake, but they read like real people leaving positive feedback. As a YouTuber who wants to grow, I've already seen an increase in subs, too!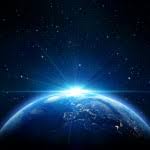 Ryan
I was surprised by how quickly and easily I received comments on my videos and how fast ordering it was. Not only that, but the comments look real! I can't wait to use them again. They really can help your channel grow.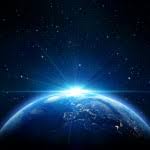 Emily
A fantastic website for reaching the top on YouTube. I bought real comments a year ago and have continued since. I run a bakery, and YouTube helped boost my business. VideosGrow was a game-changer. The world is waiting! 😄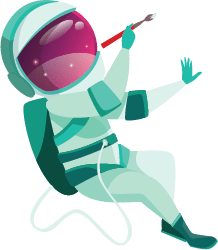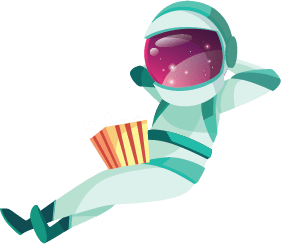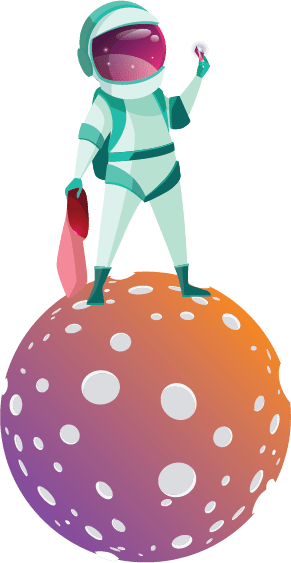 Our Advantages

Security
Ensuring 100% security and protection for your data is under our responsibility. Our mission is to increase the number of excellent YouTube comments that do not harm your channel in any way. We manage every order individually, and we always strive to get the best possible results.

Quick & Authentic Delivery
Time is one of the most important factors in developing a solid online presence. We do not waste a single second in providing you with top-quality solutions. As soon as you place the order, we engage in growing the number of your Youtube comments and make authentic order delivery.

Full Warranty
If you choose to cooperate with us, you will get all the benefits of our assistance at all times. We will handle every issue that may arise and deal with it as soon as you inform us about it. You can safely continue to grow your business knowing that we have your back.

Fast Order
We take pride in having one of the fastest ordering systems out there. Our services are instant, and once you buy your package, we invest all our energy and resources to deliver more first-rate comments to the videos you post.

24/7 Customer Support
We are here for you 24/ 7 throughout the year. Feel free to contact us at any time regarding any issue that you encounter. We are all ears and happy to assist and provide you with quick and effective solutions.
Q&A
Pick the best pack for you, send over your video link and email, and get your comments. Don't worry about your password or registration, we never require anything like that.