100%
Money Back
Guarantee
Buy YouTube Shares

Secure Payment
Fast & Cheap Service
24/7 Support
Safe & Private
Refund Guarantee
500

YT Shares
100% Real
High Quality
Gradual Growth
1-24 Hours of Delivery
$2.99
1000

YT Shares
100% Real
High Quality
Gradual Growth
1-24 Hours of Delivery
$5.99
2000

YT Shares
100% Real
High Quality
Gradual Growth
1-2 Days of Delivery
$11.99
2500

YT Shares
100% Real
High Quality
Gradual Growth
1-2 Days of Delivery
$14.99
5000

YT Shares
100% Real
High Quality
Gradual Growth
1-3 Days of Delivery
$29.99
10000

YT Shares
100% Real
High Quality
Gradual Growth
3-5 Days of Delivery
$59.99
15000

YT Shares
100% Real
High Quality
Gradual Growth
3-7 Days of Delivery
$89.99
25000

YT Shares
100% Real
High Quality
Gradual Growth
5-10 Days of Delivery
$149.99
How to Launch
Your YouTube Rating
1
Select the package you need
Pick the number of YT shares you want for your video.
2
Provide us with a video link
Select a video you want to get a YouTube activity and pay by the method convenient to you.
3
Receive the order and see the magic!
Get order confirmation to your email. Pack with shares will be delivered to your account within 24 hours manually.
Place an Order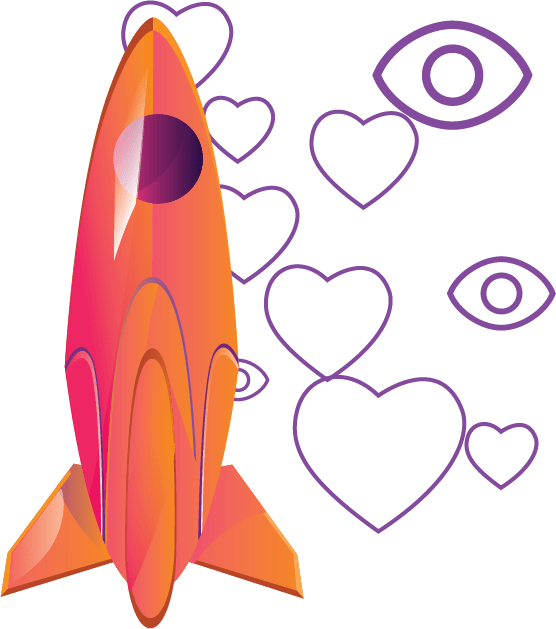 What Are YouTube Shares & How Do YouTube Video Shares Help?
YouTube shares are when someone shares your video on social media platforms, blogs, or on other places online. Besides encouraging their viewers to like, comment, and subscribe, many YouTubers will ask their viewers to share their video. Why? There are several reasons.
First, sharing videos from your favorite YouTuber helps with their YouTube channel's performance. If you're a YouTuber, you should be looking at the analytics page. The analytics page tells you how many times your video has been shared. When you have good analytics, the YouTube algorithm picks up on this, and promotes your videos to more people.
Not only that, but when someone shares your video on Facebook, Twitter, or other social media platforms, people are going to watch. You'll have new viewers, and if they like your YouTube videos, they will hit that subscribe button and you'll have new fans.
This is what's known as organic traffic. Ideally, if you make great content and you use the correct keywords, hashtags, and optimize your video, you should attract viewers. However, YouTube is a competitive platform, and often, people feel like their content is being suppressed by the algorithm.
This has frustrated many people, and as such they are mindful of how many engagements they have, which details how well they are placed in YouTube's algorithm. The more engagements, the more likely the video will be in YouTube's recommendations, boosting your subscriber count. As such, people have taken to many measures to ensure they have as many engagements as possible.
Besides organically asking a viewer to share your video on the social media platform of their choice, you can also buy YouTube video shares. Let's look at why buying YouTube video shares may be a good idea.
How Do YouTube Shares Work?
Sharing works a few ways. The easiest way is to click the "Share" button, which is located below the YouTube video. There, you can select from several social media platforms to post the video.
Alternatively, you can copy the YouTube video link and paste it to a social media post.
Why Should You Buy YouTube Video Shares?
Sites that specialize in YouTube marketing services usually let you buy video views, subscribers, likes, and comments. However, there are some that let you buy YouTube shares.
As mentioned, shares help you by giving you increased visibility and improving your analytics, which can be a positive on the YouTube algorithm. But, does buying YouTube video shares work?
The answer is yes. Reputable services that sell YouTube shares use real accounts, meaning that your target audience is more likely to see your videos. Not only that, but buying shares is often a cheaper way to promote your channel than using ads.
Why Does a Business Buy YouTube Shares?
If your YouTube channel is a business, here are some good reasons why you may buy YouTube shares.
To hype the launch of a new product. A business may make a video about their newest product or service, and buying shares across various social media platforms can promote hype.
Having many shares gives a business high social proof. When someone sees a business's videos shared across different social media platforms, it makes them believe that the business must be popular and offer good products.
When someone buys YouTube shares, their channel's growth gives their business more ways to grow. They can monetize their videos better, collaborate with other businesses, and more.
There are many other reasons why a business may buy shares, as there are numerous benefits for doing so. To sum it up, people buy shares for the possibility to bring more organic traffic to their videos. Shares can attract people to check out their content, and then stick around if they like what they see.
What People Buy YouTube Shares?
Businesses
As mentioned, many businesses will buy YouTube shares to grow their YouTube channel or build up hype for a new product. Many shares gives a business online credibility when they're about to release a product.
YouTube Influencers
These are people whose main entrepreneurial focus is YouTube. Buying shares can help them with YouTube growth, improving their position in the algorithm and in the Google search rankings.
Personal Use
Some people may have YouTube as a hobby and may only want more social media recognition or YouTube subscribers as a way to make them feel better, and possibly open the door to becoming a serious YouTuber sometime in the future.
Why You Should Buy YouTube Shares from VideosGrow?
VideosGrow offers many YouTube services, including likes, comments, and of course, shares. Many websites don't allow you to buy shares, instead focusing on the basics. However, if you want to grow your channel, you need to purchase as many video engagement metrics as possible, including shares.
We offer shares from real accounts, and we deliver them fast. We understand that a video may be time sensitive, so our packages work as fast as possible to give you the shares you deserve.
How Do I Buy YouTube Shares?
Buying YouTube shares is easy when you visit VideosGrow. Here is how you can buy shares with ease.
Visit VideosGrow. At the top right, you'll see an option that says "More services." Click on that, and in the drop-down menu, click on "Shares."
You can then select from various YouTube shares packages. When you find the amount of shares that fits your needs and your budget, you can click the "Buy now" button.
Once you have clicked this button, enter your video URL that you want to be shared and your email.
Enter your payment information. Your order is now processing.
Once your order has been processed, you will receive your shares. Complete delivery time will depend on how many video shares you have purchased.
If you have any questions, please contact our customer service department. They can give you updates or answer any questions or concerns you may have.
Why Choose VideosGrow to Buy Shares?
If you want to grow in the YouTube market, we can help you. Here's why countless content creators are choosing VideosGrow to hack YouTube's algorithm.
Affordable Prices
You can boost your engagement statistics without draining your bank. We have packages for all budgets, meaning that you can reach a wider audience without taking out a second mortgage.
Fast Delivery
Once your order has been processed, we will deliver your shares to your video as soon as possible. The length will depend on how many shares you have ordered for your account's safety, but we ensure that we're delivering your shares at the fastest possible time.
We're Focused Only on YouTube
There are many social media services that boost your stats across many platforms, and that's okay. However, if you want to get the most out of your YouTube channel, using a service provider that specializes in YouTube and YouTube only can be beneficial. There are many benefits of buying YouTube engagements, and we have almost every possible engagement available.
We Use Real People
Some services use fake accounts, but we use real people, not bots. The accounts are real, aged users. This means that there is less of a chance of these accounts being taken down, meaning you can rest easy knowing that real people are here to boost your account.
We Have Many Guarantees
We understand that investing in our services has several concerns. You may ask "What if I don't get my shares?" or "What if I lose my shares?" We have two guarantees that should give you peace of mind.
First is our refund guarantee. If you do not receive your shares, or they are not as described, then you're eligible for a full refund. Second is our 30-day refill guarantee. If you notice a drop in your share count, you can contact us and we will refill them, no questions asked.
Many Payment Methods to Choose From
We offer several secure payment methods. This is to ensure that your payment information is safe when you use is, and so that we get your payment processed as smoothly as possible.
High Customer Satisfaction
We know that the customers are what makes our business possible, so we ensure the best quality possible. There are many reviews from satisfied customers.
FAQ

😮 When Will I Get My Shares?
Delivery time depends on how many shares you have purchased alongside other factors such as how many orders people have placed and the time you made your order. With that said, our instant delivery starts as soon as your payment has been processed. Our smallest package takes between 1-24 hours, while our largest package takes 5-10 days.

👍🏻 Will Buying Shares Put My YouTube Channel in the Trending Category?
Buying YouTube shares can increase your chances of getting your videos trending. However, YouTube's algorithm is complex, and you may need more engagement on your video to get it trending. With that said, our shares are a great place for you to start so you can promote your channel to more people.

🤑 When I Buy YouTube Shares, Will I Get More Video Views?
Buying YouTube shares does not guarantee more views. However, as your video is being promoted across more platforms, people are more likely to check out your YouTube videos, increasing your views. Buying YouTube shares may also help your YouTube channel thrive by getting it promoted in the home page.

⌨️ Will I Lose YouTube Shares?
You may worry about a drop in shares when you purchase them from us. This rarely happens, but if it does, we have a 30-day refill guarantee. Contact our customer service team, and they will replace your lost YouTube shares with new ones.

❌ Do The YouTube Shares Come from Real Accounts?
We always use real, aged accounts. We understand that fake or bot accounts can ruin the reputation of your YouTube channel, which is why we never use them. Real shares mean that your engagements improve, meaning that your videos may be visible to more people.

🧐 Is it Safe to Buy YouTube Shares?
It is completely safe to buy YouTube shares from us. We will never sell your information to third parties. In addition, we use secure payment methods. Also, we deliver real shares to you naturally. This means that YouTube will not take down your account for any reason.

✅ Will YouTube Shares Help Me Grow My Channel?
More shares mean that your videos will be available to a wider audience. However, it's not magic. It's a tool you can use to maximize your channel's growth. You still need to post quality content that will attract eyes and use proper SEO to bring more YouTube views to your channel.

💬 Will YouTube Shares Help Me Attract Organic Subscribers?
Our YouTube services are a tool that can help you bring more eyes to your channel. When you have more shares, it increases your chances of people who may watch your videos. If they like what they see, then they will subscribe. The best way to grow your channel is to make great, optimized content and use social media services like this one.

💌 Can I Split My Shares into Multiple Videos?
Right now, you can only buy shares for one video. If you want to promote multiple videos, you can create multiple orders.

🔔 What if I Lose Shares?
If you lose shares, you can refill them with our 30-day refill guarantee. Simply contact our customer service reps, and they will refill your shares as soon as possible.
Can't find suitable package?
Create your own custom plan!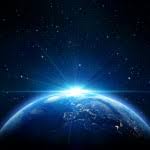 Mark
My name is Mark. I used the service to order shares for my latest videos on YouTube. I'm doing coaching, so I needed more people on social media to learn about my new methods. I purchased the service for the first time, and the delivery was speedy. The real shares helped me to gain more organic views, so it's what I needed. I want to try other services as well.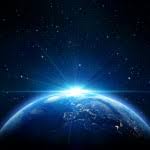 Amanda
Hi! My name is Amanda. I should say I didn't know before that such services exist. I'm starting with my blog, and my friend told me I can order different services to promote my content. What a revelation it was when I paid for social media shares promoting my videos. It's very useful for YouTube channels, and shares really help attract a new audience. I think it's a good start for my blog. Thank you, guys!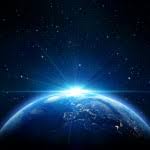 James
Hi there! I want to thank the team for such a quick, cheap, and professional service. Ordering shares for my business site helped me increase the engagement and even brought some new customers. If you deliver the quality work, you'll get the expected results and that's what I'm satisfied with. In the next month I'm launching my second site, so I'll address the guys again. If it works, why not use it?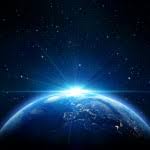 Geoff
I bought shares so my latest product could get the recognition it deserves. It was cheap to buy, and the shares came in fast. When I'm pressed for time, getting the shares immediately is important!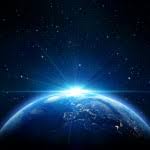 Stacy
I thought it wouldn't work, but when my video shares increased, so did the people who watched, commented on, and subscribed to my channel. I would recommend VideosGrow to anyone who wants to gain recognition on this platform.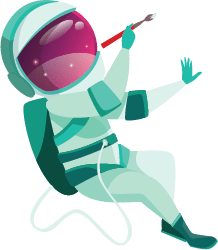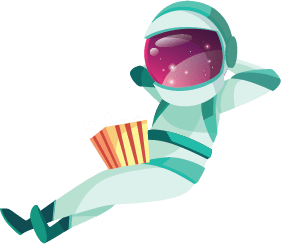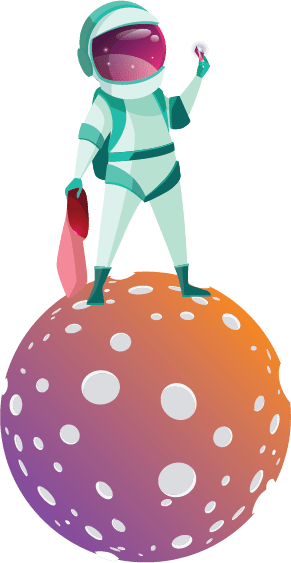 Our Advantages

Security
We ensure 100% security and protection for your data. Our mission is to increase the number of quality YouTube shares that do not harm your channel in any way. We manage every order individually, and we always strive to get the best possible results.

Fast Order
We take pride in having one of the fastest ordering systems out there. Our services are quick, and once you place your order, we invest all our energy and resources to deliver more social shares to the videos you post.

Quick Delivery
Time is crucial to developing a solid online presence. We do not waste a single second in providing you with top-quality solutions. As soon as you place the order, we engage in growing the number of your YouTube shares and enhance your audience.

24/7 Customer Support
We are here for you 24/ 7 all year long. Feel free to contact us at any time regarding any issue that you encounter. We are more than happy to assist and provide you with quick and effective solutions.

Full Warranty
If you choose to work with us, you will benefit from our assistance at all times. We will handle every issue that may arise and deal with it as soon as you inform us about it. You can safely continue to grow your business knowing that we have your back.
Q&A
Choose the best package for your needs, enter your video link, provide us with your email address, and wait for your shares to be delivered. There is no need to send a password or to sign up!