100%
Money Back
Guarantee
Buy YouTube Watch Hours

No Password Required
Video longer than 30 min is recommended
Safe Payment Methods
24/7 Support Team
100% Safe & Easy
Refill & Money Back Guarantee
Instant Start
500

Watch Hours
Hiqh Quality
100% Real
Fast & Cheap Service
Delivery Time 2-3 Days
$49.99
1000

Watch Hours
Hiqh Quality
100% Real
Fast & Cheap Service
Delivery Time 2-3 Days
$97.99
1500

Watch Hours
Hiqh Quality
100% Real
Fast & Cheap Service
Delivery Time 2-3 Days
$144.99
2000

Watch Hours
Hiqh Quality
100% Real
Fast & Cheap Service
Delivery Time 2-3 Days
$194.99
How to Launch
Your YouTube Rating
1
Select the suitable pack
Pick the number of YT watch time you want for your account.
2
Provide us with a video link
Select a video you want to get a Youtube activity and pay by the method convenient to you.
3
Receive the order
You will receive the order confirmation email.
Place an Order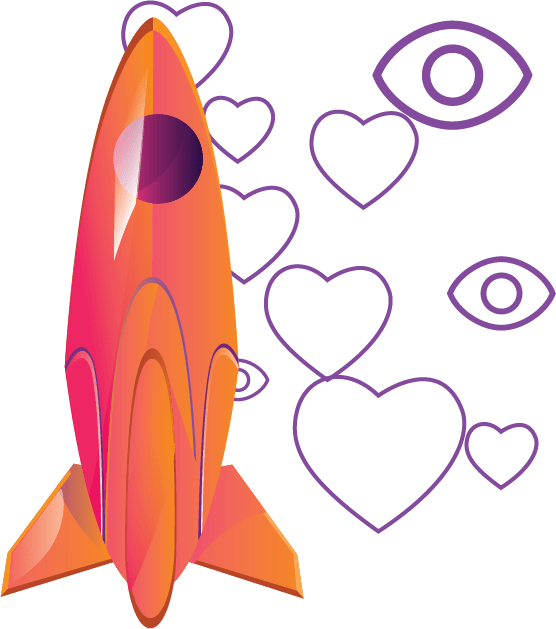 What are YouTube Watch Hours? Why Does it Matter?
YouTube watch hours, or watch time, describes how many hours your viewers spend watching your videos. When you visit your analytics, you will see a basic report of your watch hours, giving you some insight into how many hours people spend on your YouTube channel.
Watch hours are vital, as you may have subscribers, but you want to ensure their eyes are watching your videos. If you have a low watch time, this means that something is wrong with your channel.
Your viewers may not be receiving your videos, or they are not grabbing your viewers' attention. If you make videos, having something to hook your viewers immediately can keep your YouTube watch hours high. And this should go without saying, but your YouTube watch hours will increase if you have good audio and visuals, an engaging voice, and create something interesting.
Of course, your video quality is good in some cases, but you still have low watch hours. Sometimes, the algorithm can be unfriendly towards your YouTube watch hours. If this happens, you may want to buy YouTube watch hours to improve your stats.
Why Should You Buy YouTube Watch Hours?
YouTube watch hours are a good way to measure audience retention. Having many subscribers is good, but you may be in poor standing with YouTube's algorithm if they're not watching your videos. Your videos are unlikely to be recommended in the algorithm, and your channel will suffer as a result.
With that said, there are other reasons why you should buy YouTube watch time. Here are some other reasons.
Advertisements on Your YouTube Channel
As you probably know, the YouTube Partner Program means you can advertise your videos. However, not every YouTuber can do it. As of this article, the requirements to join the program are:
1000 subscribers and 4000 watch hours in the last 12 months
Alternatively, 1000 subscribers and 10 million Shorts views
If you're a Shorts YouTuber, it makes sense that the requirements would be different, as the video length is much shorter. However, if you're a traditional YouTuber, you'll need to have more YouTube watch hours to get ads on your videos. Otherwise, you won't be accepted into the ad program. And getting 4000 watch hours can be quite a feat.
Once again, making videos that people will want to watch from beginning to end is the first step. However, there are times where you'll still come short. If you buy YouTube watch hours, this can help you get the views that you need.
Sponsors
Besides advertisers, sponsors may come to you if you have high YouTube watch hours. These are different from advertisers in several ways. Ads appear on your videos; you have little control over what they are, and you don't mention them in your videos. However, sponsors pay you to mention their products in your videos.
Sponsors may email you and ask for your watch hours. This makes sense, as they want to work with YouTubers who have a high watch time so they will see the advertisements. Buying YouTube watch hours means you're likelier to work with sponsors.
Merchandising
Some brands will want to sell your merchandise, giving you another avenue toward making profits. Of course, many brands will understandably only want to work with people with high YouTube watch hours. When you buy YouTube watch hours, you're increasing your chances of getting merchandising deals.
These are some reasons why you may want to buy YouTube watch hours. Now, let's go deeper into our YouTube hours services.
If I Purchase YouTube Watch Hours, Will I Lose Them?
When buying YouTube watch time, you may worry about losing all the watch hours you've purchased because YouTube believes it's spam. Some may imagine getting 4000 watch hours, only to lose it all when they apply.
Don't worry. When you purchase YouTube watch time from us, we use real accounts, not bots. This means that your 4000 watch hours is likely to stick, making it easy to bring ads to your YouTube video.
With that said, we offer a 30-day refill in the unlikely event that your 4000 watch hours goes down. Contact us, and we will replenish your watch time hours, no questions asked.
Is it Safe to Buy 4000 YouTube Watch Hours from You?
Naturally, some people are skeptical about purchasing 4000 watch hours. They may worry that they won't get the 4000 YouTube watch hours, or that YouTube will take down their whole YouTube channel for using a watch time service.
Have no fear. As we mentioned, we use real accounts to give you more watch hours. YouTube will not flag your account when you buy watch hours from us.
In addition, we use secure payment methods. When you buy watch hours or purchase YouTube subscribers from us, your payment information is safe. We will never sell your account information, either.
Another thing to keep in mind is that we have guarantees. If you do not receive your 4000 YouTube watch hours, simply contact us for a full refund. In addition, if your watch hour count goes down, you can contact us, and we will replenish any lost hours.
Tips on How to Increase Your Watch Hours Organically
Our buy YouTube watch hours service should only be seen as a marketing tool, and not a substitute for organic growth. You should be making steps to increase your watch time as naturally as possible. Here are a few tips for your YouTube channel.
Pick a Niche
Some people like to upload whatever videos they want, and that's okay. However, if you want to have an active audience, your channel should have a niche that's unique, but allows for a wide audience to check it out. Some people have channels dedicated to cooking, makeup, travel, family, etc. Think of a broad topic like that, and see how you can add your own twist to make it more specific. For example, a cooking channel that is dedicated to making only spicy dishes, or a travel channel from the POV of someone on a shoestring budget.
Research the Best Keywords
You want people to find your channel and videos. Having the right keywords and hashtags makes it simpler for your potential audience to find you. But what keywords work best? This tip is similar to the niche, where you do not want to be too broad. Using generic keywords that have millions of eyes on them means that your videos will be lost in the search. However, you also don't want to be too specific and not get your videos noticed. Look for keywords that have a moderately-sized following, but not too large.
There are many keyword research websites you can use, and you can look to your competition for inspiration.
Be Sure to Optimize Your Video
Besides having the right keywords, you also want to have your video optimized for the search engine. Open your analytics tab and see when your audience is most active, then publish your video then. YouTube lets you schedule your video, meaning that you don't have to worry about uploading it at a specific time.
Another thing to keep in mind is that your videos should have a thumbnail that gets people interested in watching your video. Look at your competition and see how they do their thumbnails.
You also want to have a channel that's properly optimized. Have a noticeable profile picture and cover photo. Have a profile that gives enough information about your channel and shows your other social media. Doing this can increase the chances of people finding your videos.
Don't Forget About Promotion
Share your videos on your social media or relevant forums. You can also pay to promote your videos via advertising services such as YouTube ads or any other ad services on other social media websites. You don't need to blow your budget on promotion, but you should promote your video within your budget.
Don't Make These Common YouTube Mistakes!
As a YouTuber, you're not going to be perfect. Even the big leagues have made their fair share of mistakes. By knowing what common mistakes YouTubers make, you can learn to avoid them, or correct course if you're guilty of making them. Let's look at some common mistakes.
Uploading Inconsistently
As a YouTuber, you want to have an uploading schedule and stick to it as much as possible.
This is not to say that you must upload every day or week. Some channels are successful because they upload long-form videos that can take time to make. However, you should have some semblance of a schedule. While there are times when you may not be able to upload, try to be as consistent as possible. Uploading sporadically can do a number on your channel.
Not Using YouTube Shorts
YouTube Shorts were introduced in 2020 as a way to compete with short-form mobile video content apps such as TikTok. YouTube shorts can be divided into 15 or 60 second videos, and the algorithm favors them more than regular video content. Shorts can be used for behind-the-scenes content, to promote a bigger video, or for miscellaneous content. Because they're a newer feature and because some people do not like short-form content, many will avoid Shorts. However, they can be valuable in promoting your content and channel.
Spamming
We all want people to know about our videos and our channel; it's a fact of life. However, many people go about it in the wrong way. The most prominent example is when people spam their links in the comments section of other videos, in forums, on social media, and in other places.
Many people will be turned off by your content if you do this, and it can lead to your channel being terminated if you do it too much. Promote smartly and do not spam every single relevant channel with your videos.
Not Using the Community Tab
YouTube has a Community Tab, unlocked after you meet certain requirements, where you can post updates, make polls, and communicate to your audience in other ways. Using this can be a great way to keep your audience in the loop and even be a way to reach new people. If you can use it, we recommend posting on it regularly.
Not Checking Your Audio and Video Quality
If you're a YouTube newcomer with a lower budget, we don't expect you to have equipment worth thousands of dollars. However, equipment that can deliver clear audio and video is affordable, and you should have consistent video quality and audio levels throughout.
Not Grabbing Your Viewers' Attention
When your video starts, you should have something that is going to keep the attention of your viewers. Maybe an interesting fact or a funny anecdote. Also, be sure that you have a call to action for people to like and comment on the video. This way, your engagement increases.
Not Responding to Comments
When people leave comments, show some love. Heart react comments or respond to comments that have a question. Also, consider addressing any comments critical of your videos.
As your channel grows, you don't need to respond to every single comment under the sun. However, you should acknowledge early or interesting comments. This way, you show your audience that you care.
Not Having a Good Thumbnail
The thumbnail of your video gives people an idea of what it's about. Some YouTubers will show a reaction face or have an interesting fact elaborated on in the video. Be sure that your thumbnail is 1280×720 pixels and is not too busy. With so many videos out there, you want to have your video stand out.
Not Paying Attention to Your Analytics
Every so often, you should look at your analytics. These can tell you if your views are going up, what your current watch hours are, and give advanced glimpses into demographics and other important facts. You do not need to check your analytics every day but checking it every month or so can give you an idea of where your channel should go next.
Not Paying Attention to Your Competition
Even if your YouTube channel has a narrow niche, you are likely to have people who make similar videos to you. You should not ignore them. See what they're doing and take what is successful and put it in your own style in your videos.
Not Changing with the Times
Many people have evergreen topics, which means that their YouTube channel will always be relevant. However, trends can change, or your audience can evolve. Or perhaps your style can be old.
This is why many YouTubers who used to be the most popular people on the platform die out. They stick to what they know, and they don't change with the times. Adjusting as times change, while still appealing to your original audience, is the best strategy. However, it is a tricky tightrope to walk. There are YouTubers that have had a successful following for over a decade. See how they have kept up with the times and apply that to yourself.
There are many other mistakes you can make as a YouTuber, and these mistakes can be dependent on your genre. It's vital that you understand what mistakes you can make, learn to correct them, and never stop improving as a YouTuber.
FAQ

❓ When I Buy YouTube Watch Hours, Will They Stay?
Your watch time is based on how long people are watching your videos in a specific time frame, so it can change over time. However, it should stay for a long time after you purchase it. If you start losing watch time shortly after your purchase, contact us and we can make it right.

✅ Does Your YouTube Watch Time Service Work?
We use real people to increase your numbers, improving yourself in the eyes of YouTube's algorithm and making applying for monetization easier. We've had many satisfied customers who have seen their YouTube channel metrics improve upon using our service.

⛔️ Do I Need to Give You My Login Info and Account Password?
No, we find it's best that you don't share that with us so you can maintain security for your account. We can deliver the watch time you need without any of that, which is one of the reasons why more buyers trust us if they want to promote their videos like this.

✔️ How Many Watch Hours Do You Offer?
We offer pre-selected packages ranging from 500 to 2000 watch hours. However, if these packages do not meet your needs, we offer customizable packages.

⏳ If My Videos Are Under 60 Minutes, Can I Still Buy YouTube Watch Hours?
Yes. All you need is the video link; we will send watch time your way. Many videos under one hour can accumulate watch hours, and we don't see any reason why yours cannot.

⚡️ If I Buy YouTube Watch Hours, Am I Eligible for the YouTube Partner Program?
The YouTube Partner Program requires you to have 4000 watch hours within the past 12 months, and you must have 1,000 subscribers. However, if you get rejected, note that there are other reasons why YouTube may deny you monetization, such as the content that you make. Using our YouTube watch hours service does not mean that you will get into the partner program, but it can help.

⚡️ How Can I Check to See Whether I Got to that Crucial 4000-Hour Threshold?
You're able to check all of your various metrics on YT by signing into your account. Once you do so, the stats will be available by tapping your profile picture. After you do that, you'll see the amount of time that has been watched and also how many total viewers you have brought in. Those metrics are essential to both you and the YT algorithm.
Can't find suitable package?
Create your own custom plan!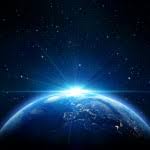 Alice
I have just started uploading videos on YT and desperately needed some boost. I was searching for some legit options and found out that buying a watch hour pack would work perfectly. This service was my best choice as they offer high-quality engagement, and the prices are fine too. Many thanks!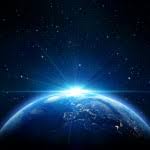 Arthur
Channels with no views and watch hours look so dismal, so I wanted to make mine really stand out with an amazing watch time rate. The best way to grow online in an instant is to purchase some watch time. The question was where I could do it. My friend, who is also a blogger, recommended me this service because he had a great experience with it. I paid for a small pack, which worked out really well. I will definitely order some more!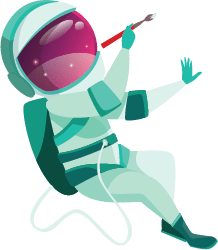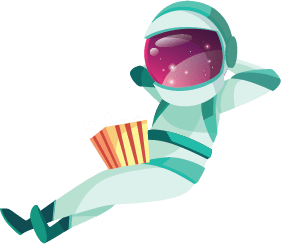 Our Advantages

Security
Our company is committed to providing you with the highest level of security and protection. We aim to increase the number of hours of high-quality watch time that do not harm your channel. Each order is managed individually so that we can get the best possible results.

Fast Order
We take pride in having one of the fastest ordering systems out there. Our services are quick, and once you place your order, we invest all our energy and resources to deliver more high-quality YT watch time to the videos you post.

Quick Delivery
Time is crucial to developing a solid online presence. We do not waste a single second in providing you with top-quality solutions. As soon as you place the order, we engage in growing the number of your watch hours and enhance your audience.

24/7 Customer Support
We are here for you 24/ 7 all year long. Feel free to contact us at any time regarding any issue that you encounter. We are more than happy to assist and provide you with quick and effective solutions.

Full Warranty
If you choose to work with us, you will benefit from our assistance at all times. We will handle every issue that may arise and deal with it as soon as you inform us about it. You can safely continue to grow your business knowing that we have your back.
Q&A
Pick the pack you like, provide us with your video URL and email address, and enjoy your watch hours. You do not need to sign up or provide your login information.